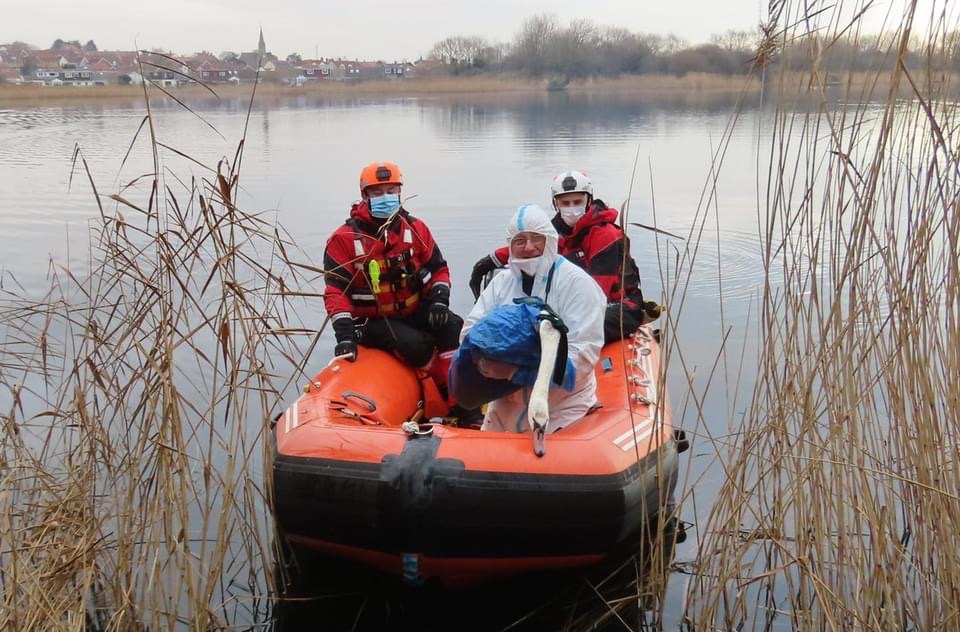 20 Jan

#01 – ANIMAL RESCUE – 2022/01/18

The first call-out of the year for BARB's volunteers was a request for our inshore rescue boat team to help Secret World Wildlife Rescue with a wildlife rescue.

A stranded swan had become trapped in discarded fishing line on the fishing ponds at Combwich, near Bridgwater.

BARB's took its boat by road to the village before launching on the water with a Secret World wildlife carer onboard.

The swan was quickly reached and freed from the fishing line before being taken to Secret World's treatment centre for further assistance. A great outcome.

BARB was happy to help, particularly as there were concerns that a member of the public might put themselves in danger by venturing into the water.