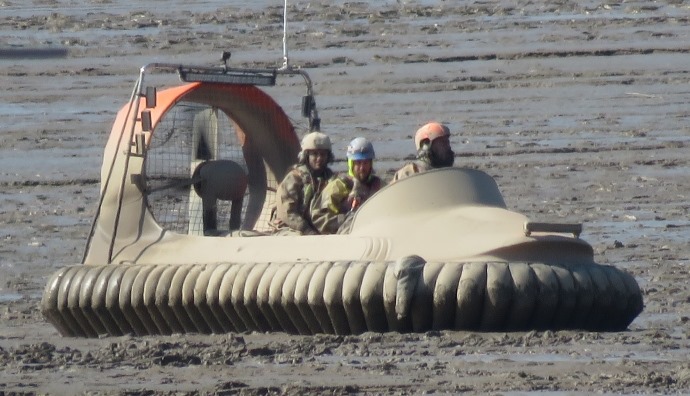 18 Jul

#15 – SEVERAL PEOPLE IN MUD – 25/06/20202

Our crews were called out by Coastguards at 2.34pm amid concern for the welfare of several people in mud on Berrow beach.
Our hovercraft launched from Burnham beach and flew along the coastline to Berrow where two youngsters and an adult were helped from the mud onto the craft. They were flown up the beach to the safety of the hard sand where they were given safety advice by Coastguards.
We then worked with Coastguards in the sweltering hot weather to reach several other people out on the mud at low tide so safety guidance could be given.
This was a successful multi-agency incident with our Coastguard colleagues. Our advice is to heed the warning signs and stay out of the mud, keeping to the hard sand. Call 999 and ask for the Coastguard if you see someone in difficulty.