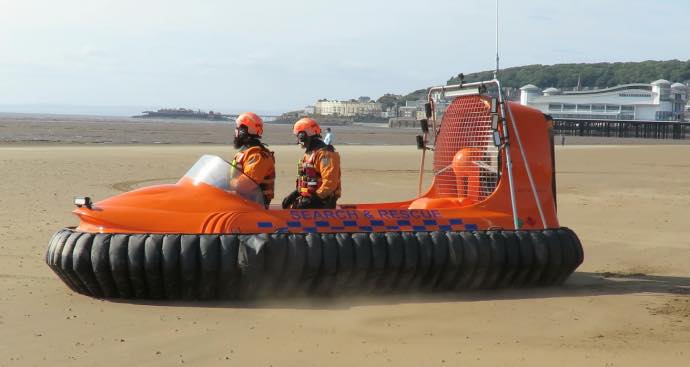 18 Jul

#16 – PERSON STRUGGLING IN MUD – 12/07/2020

Our crews were tasked at 5.22pm by Coastguards to reports of a person struggling in mud around the Knightstone area of Weston beach.
One of BARB's hovercrafts was sent immediately to the scene, alongside Weston and Clevedon Coastguards, and Avon Fire & Rescue's FireFly hovercraft.
As BARB's crew arrived on scene, news came through that the man had successfully self-rescued.
Safety advice was given to the man by Coastguards plus several other people who were also far out in the mud.
This was another great multi-agency incident with a positive outcome.