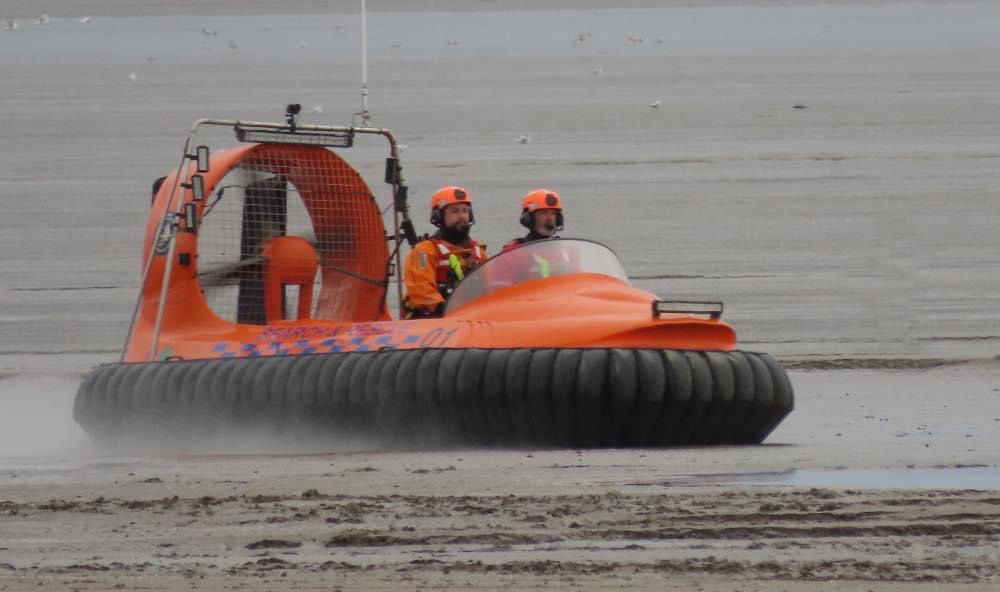 03 Aug

#23 – FAMILY IN DIFFICULTY – 29/07/2021

The BARB team was called out by Coastguards at 4.48pm to Brean beach after reports of a family in difficulty in mud with the tide incoming nearby.
Due to the potential seriousness of the incident following multiple 999 calls, we were called alongside Coastguards from Burnham and Weston, plus Police, ambulance and fire crews.
Both the BARB hovercrafts were quickly launched from Burnham beach and flew to the scene.
Fortunately, the family managed to wade back to the safety of the beach and no further action was required.
This was a good multi-agency incident with a positive outcome.