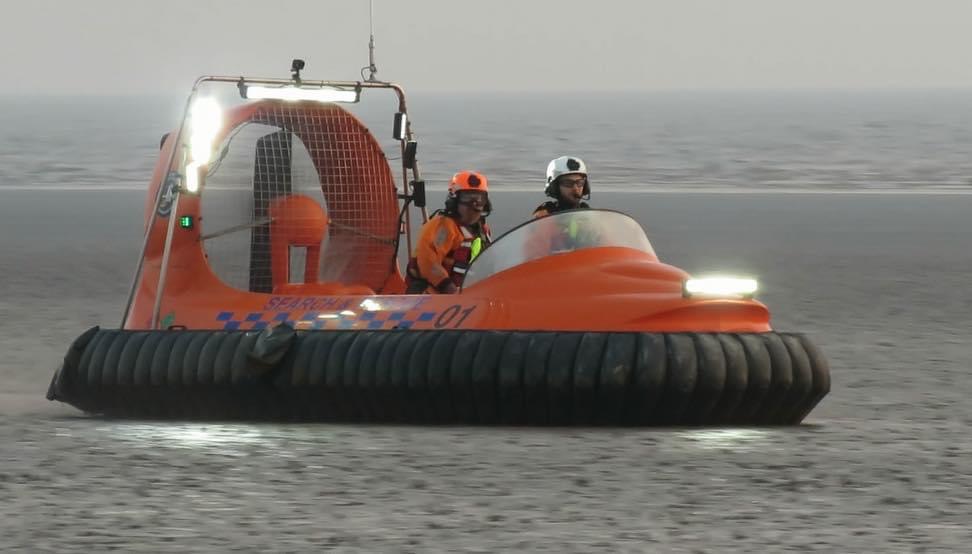 13 Aug

#24 – REPORT OF CHILDREN IN MUD – 10/08/2020

Our volunteers were called out by Coastguards at 8.02pm following a report from a beach walker that two children were stuck in mud on Brean beach with an incoming tide.

Both our hovercrafts were immediately launched from Burnham beach and were quickly on scene.
The crafts were flown to Brean Cove where our crews headed to the Burnham Coastguard team, who had just been informed by the first informant that the casualties had left the mud and were safe.
With this good news, we were stood down. The crafts were recovered onto our trailers, which had been driven out to Brean from Burnham. And, after a full wash down and maintenance of our crafts, our dedicated volunteers left our Burnham seafront station for home at 10.30pm. Amazing team work again!