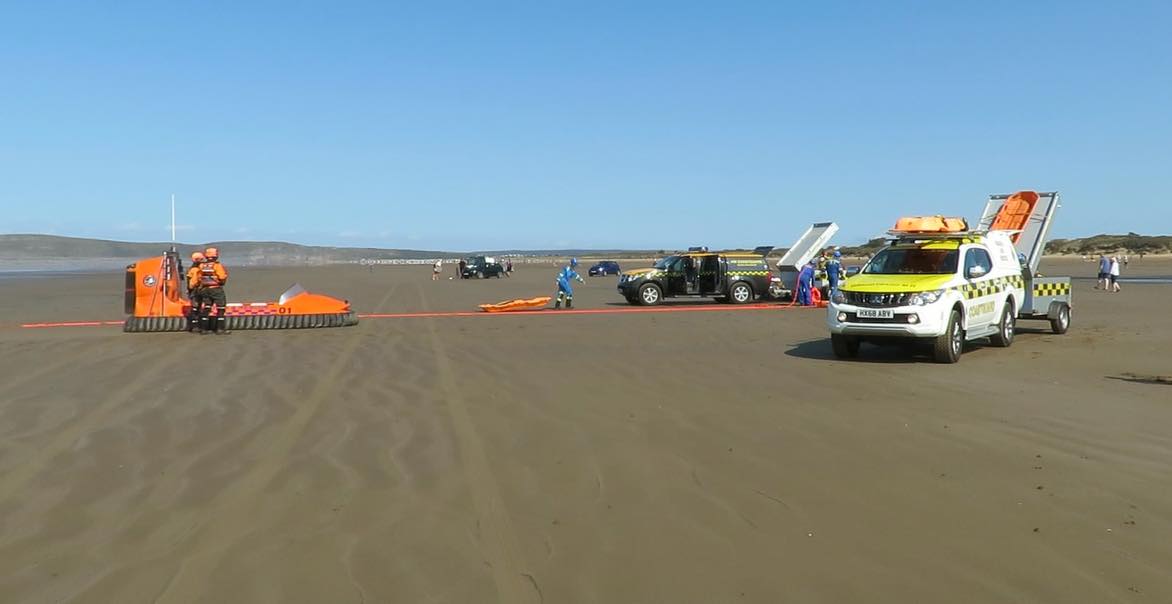 25 Sep

#27 – YOUNG LADY STUCK IN MUD – 27/09/2020

BARB's crews were called out at 12pm

by Coastguards to assist in the rescue of a young lady stuck in mud with an incoming tide on Brean beach. Our hovercraft was launched from Burnham beach and was quickly on scene to assist Burnham and Weston Coastguards at the scene. The casualty was successfully rescued from the sea water by Coastguards and taken up the beach to her relieved family. This was a great multi-agency incident with a very positive outcome.