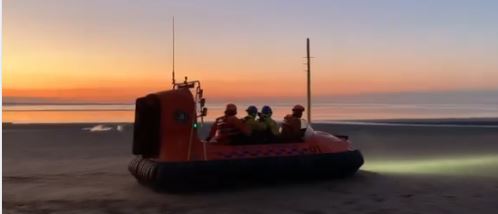 09 Nov

#29 – STRANDED DINGHY – 05/11/2020

Our volunteers were tasked at 4.30pm to assist Burnham Coastguards with investigating a stranded dinghy with two people onboard on Stert Island.

Our team quickly gathered at our seafront station and our two hovercrafts were driven to Burnham beach. The Spirit of Lelaina II hovercraft flew across to the island with two Mud Rescue Techs onboard from Burnham Coastguard.

After some skilled flying, the hovercraft arrived at the dinghy and we found that, while the vessel was indeed stranded, the two fishermen onboard were well, had plenty of supplies, and were happy to wait for the incoming tide to refloat.

With this positive news, there was no further action required and the hovercraft returned to Burnham for a full washdown.

Great team work in these unusual times with a positive outcome.