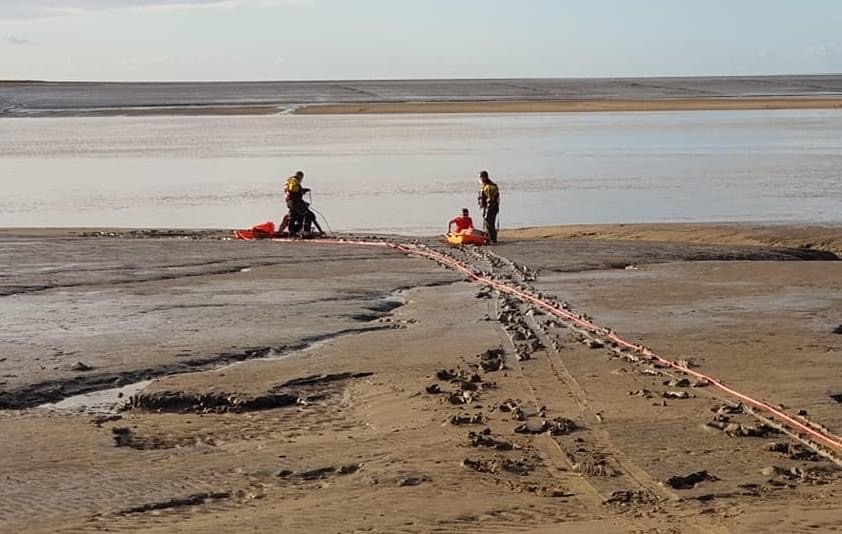 22 Oct

#30 – FATHER AND SON STUCK IN MUD – 2021/10/21

Our volunteers were called out by Coastguards at 3.07pm after two people had become stuck in knee deep mud south of Burnham's jetty.
The father and child who were unfamiliar with our beaches were out exploring when they encountered thick mud that had quickly trapped their legs.
Coastguards set up two mud rescue technicians in rescue equipment who pulled out two stretchers full of equipment and released the duo from the mud and then winched them up the beach.
BARB's team was on hand to assist Coastguards and also offered to deploy mud mats however, due to the location, it was decided that using stretchers would be the quickest and easiest solution. It enabled a quick, positive outcome alongside Burnham Coastguard Rescue Team.