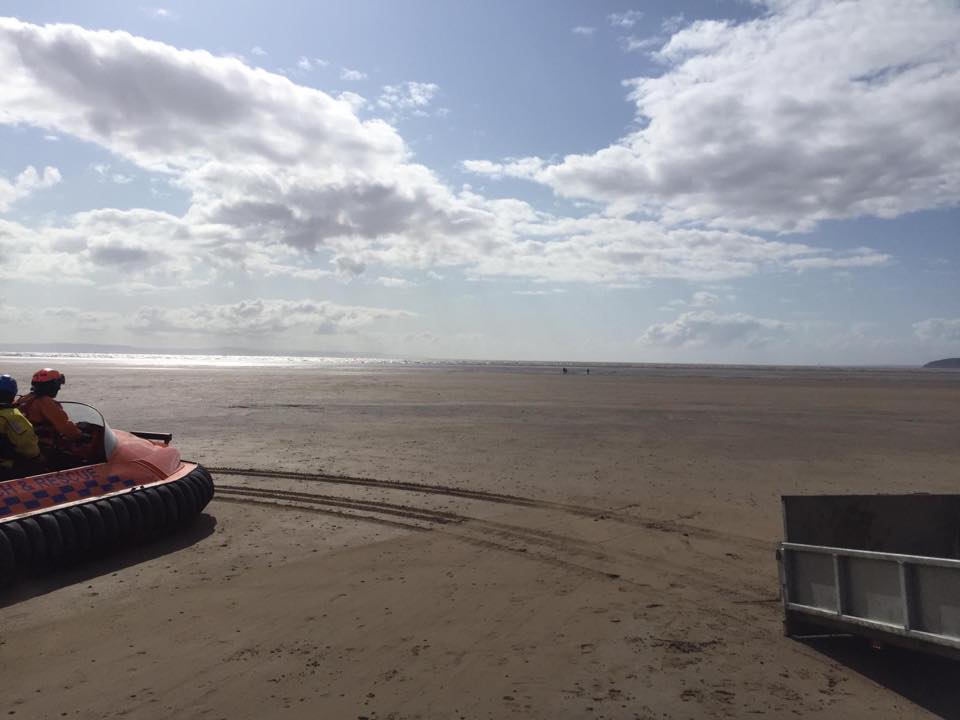 18 Jul

#34 – 3 PEOPLE IN MUD – 17/08/2019

Our volunteers were called to Brean Beach at 3.45pm to reports of a car stuck and, separately, 3 people struggling in mud.
BARB's hovercraft was launched and flew out the Burnham Coastguard Rescue Team Mud Rescue Technicians to the family of three, who were slowly making their way back across the mud and sand.
The hovercraft flew the mud technicians out to speak to them, ensuring that they were OK, and not in any need of medical attention, and also to offer safety advice.
The fact that BARB and the Coastguard were on their way to another incident means we were quickly able to help on this occasion before the family got into any more difficulty.
Once completed, we continued to our original destination — a stuck vehicle further along Brean beach.