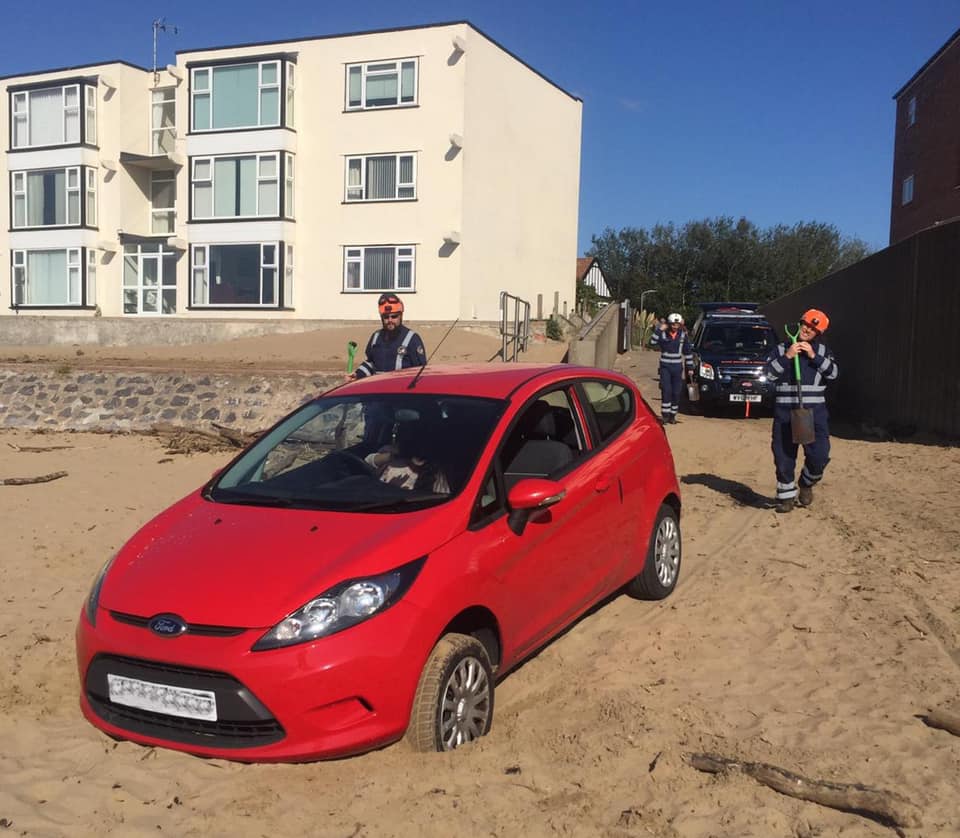 18 Jul

#44 – VEHICLE IN SOFT SAND – 17/09/2019

BARB's volunteers were called out at 3.09pm to a stranded car stuck in soft sand on Burnham beach at the Maddock's Slade entrance.
The driver had asked a local resident if she could drive onto the beach because the gate was open – she'd been told that it was fine, however once she got onto the sand she realised that it wasn't the beach she usually uses and her car wheels had sunk into the soft sand.
BARB used its winch and 'waffle boards' to quickly free the vehicle.
The owner was grateful for our help and made a donation towards our charity's work.
This entrance is only for the use of emergency service vehicles and council vehicles.