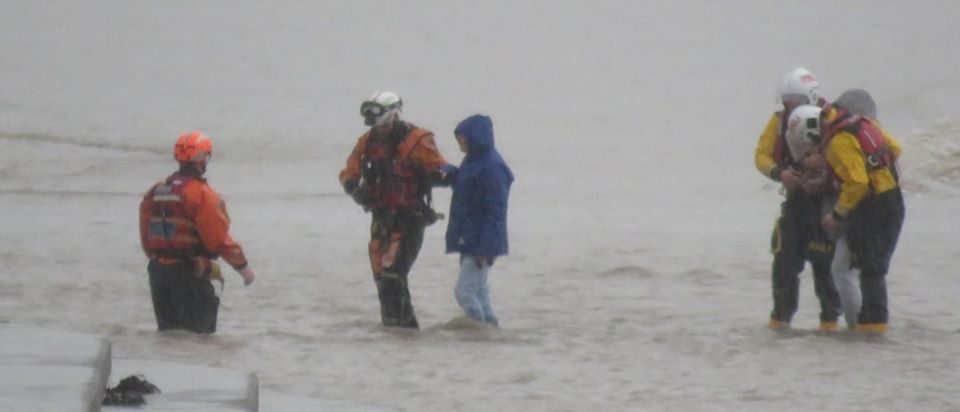 18 Jul

#53 – PERSONS & DOG CUT OFF BY TIDE – 22/11/2019

Our crew were called out by Coastguards after two people and a dog were reported to have become surrounded by the incoming tide on Burnham's south beach.
Several of our crew – who were already at our station doing training work – were able to quickly get into their dry suits, prepare water rescue equipment and PPE (personal protective equipment).
They made their way along the seafront to the two ladies who had entered the sea to try and retrieve their dog and become surrounded by sea water.
A Burnham lifeboat also arrived on scene a short time afterwards and the crewmembers from BARB and the RNLI jointly walked the two people through the shallow water to safety. They were taken back to the Coastguard Station where they were given a check over and a welcome cup of tea.
This was a happy, quick ending to what could have been a serious incident.